How can we help you today?
As the UK's leading distributor of funding solutions for homebuilding projects, we can help you source the most suitable product for your homebuilding clients.  Whether it's for their main residence as a self build, renovation, conversion, custom build, home improvement, knockdown and rebuild, or a project of any scale to sell or let – we've got the right solution.
Your new online mortgage platform is open for business 24/7
Unicus offers a seamless application, information and support process, allowing you to identify and arrange the right product for your client and arrange their finance online – at a time to suit you.  Open 24/7, you can easily submit and track your business.
Register or login to get started.
At BuildLoan, our processes and products have been designed to protect you, your client and the lender and mitigate the risks associated with traditional self build mortgages.  We provide a safety net for everyone involved, ensuring the project gets done without any fear of running out of cash midway through the build.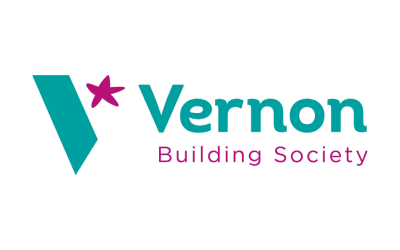 BuildLoan has created two new low rate, low fee products funded by Vernon Building Society. The discount rate products for self and custom build, renovations, conversions and home improvements are exclusively available from BuildLoan for intermediaries to offer to...
read more
"Using BuildLoan to support myself and my clients through their home build project makes complete sense. I may be a financial expert, but I am certainly not an expert in construction, so working together with BuildLoan provides the perfect match.  My knowledge and BuildLoan's link seamlessly together with lender specialist products to find the ideal solution for my clients."
"Not only do BuildLoan support you from the word go, they provide all of the guidance you need in the right areas at the right time, be it funding advice or niche construction criteria, to guidance on what exact product will work best for my clients cashflow and taking a look at the project costs to make sure they are realistic – no one wants to end up with the dreaded Grand Design running out of cash scenario."
FIONA JAMES, EXE MORTGAGES
"As the self build lenders in Scotland are limited, I contacted BuildLoan as I knew that my clients, who were being gifted a plot of land from family, had very limited savings.  After an assessment of their needs, BuildLoan helped me arrange a mortgage with advance stage payments for their build costs."

"I've found BuildLoan's assistance invaluable and so helpful – particularly as the costings team speak directly to my clients to discuss and arrange these.  From the initial enquiry, the teams are very knowledgeable, friendly, helpful and patient in managing the whole process, particularly during the pandemic.  BuildLoan's self build guides are extremely useful to send to clients to help prepare them upfront on how the process of self build finance works.  I've also appreciated the online webinars this past year from BuildLoan which were provided with good visuals and explanations of how the process works for both renovations and self build."
HELEN MACKENZIE, H MACKENZIE MORTGAGE & PROTECTION SERVICES
"By providing expert advice and guidance, BuildLoan has helped me, help my homebuilding clients. Working with BuildLoan ensures all relevant information required is compiled for the benefit of my client, thus ensuring my clients have peace of mind that my recommendation is right for them.  I would personally like to thank Craig Daniel and all of the team at BuildLoan for the support provided to me and my clients throughout some very complex cases."
MARK DOUGHTY, 3R FINANCIAL SERVICES
"When using BuildLoan, you know that you are using people that know exactly what they're doing – they know the lenders, they know the criteria, they know the documentation.  They've got a whole team that deals with the costings, to make sure that the client always has enough money to finish his build.  You wouldn't expect any of the clients that have gone through BuildLoan to come back part way saying that they've run out of money
BuildLoan charge £695 but I tell you what, they earn every penny of it – because they are going to make sure that your clients manage to finish their build, and that nothing has been forgotten. They won't submit anything to the lender until they are satisfied all of the costings are accurate and that they've got a cashflow forecast for the client that will ensure sufficient cash at every stage.  So that money is well spent, because the client has peace of mind that they are never going to run out of money during their build"
JULIE SIDES, PRIMARY FINANCIAL SOLUTIONS LTD
"I choose to place my business with BuildLoan because of the support, and the knowledge the team has is priceless really.  If this isn't something you do very often, or you only do once a year, you're not keeping up with the market and what's going on, so it's going to take a lot of time to dive back into that, to see who's lending at what loan to value, is it arrears or advance?  Having BuildLoan's support means they do half the battle for you.  You give them what your client is looking for and they source it to your requirements, with up to date knowledge of the market – which I think is the key thing."
BuildLoan is my go to – I don't even bother trying to source it myself.  I send BuildLoan the details and then go through the products once I have the lender match report back.  The report is really useful because when you sit down with your client you can explain exactly why you've gone with that lender and why the product is suited to their project.  It's great for compliance as well to have it on file."
MARIA BULPIN, NATIONWIDE INDEPENDENT CONSULTANTS
"A big plus of using BuildLoan is product knowledge – determining which is the best product for my client based on their circumstances, taking all of the factors into account and in particular the construction type as that plays a major part."
"I will definitely continue to deal with BuildLoan.  Around 90% of lenders in the market use BuildLoan to distribute their mortgages because of the complex nature of this type of busness. I was fortunate when I placed my first case with BuildLoan to benefit from all of their knowledge and it's helped me enhance my own knowledge as a broker and be able to place more cases of this type."
UJJWAL MALIK, 1ST CALL 4 MORTGAGES (UK) LTD