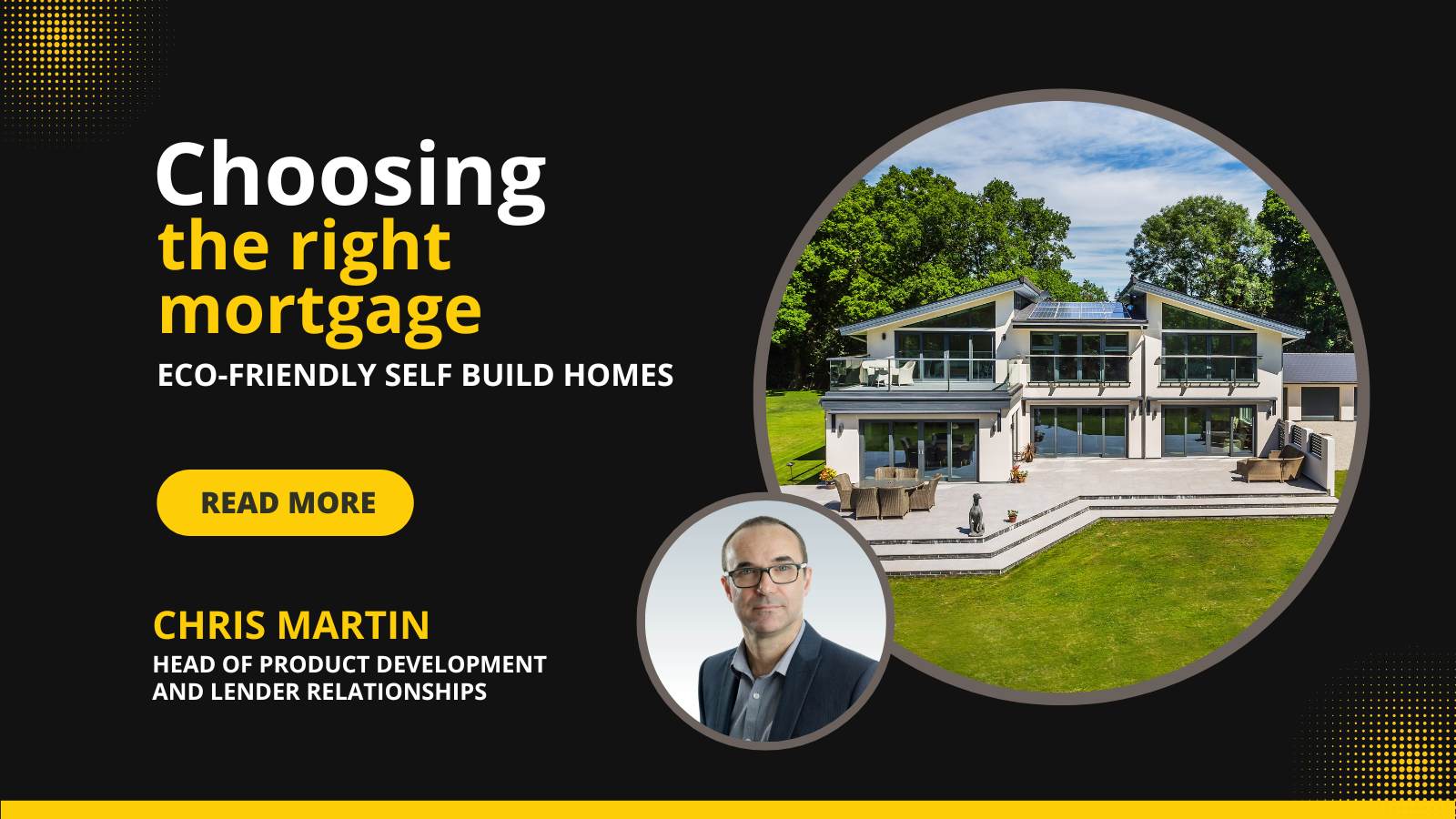 'Choosing the right mortgage' is a series of articles written by Chris Martin, Head of Product and Lender Relationships at BuildLoan, exploring the different factors brokers must consider when advising customers undertaking a self or custom build project.  This fourth article looks at how to fund an eco-friendly self build home.
Reducing energy consumption to both protect the environment and save money has probably never been a bigger news story, with energy prices now a significant proportion of most people's monthly budget.
We know that self and custom builders are already energy conscious, with a survey carried out by the National Custom and Self Build Association and the Building Societies Association in 2020 finding that 89% of respondents stressed that energy efficiency was important to them.
This reflects our own experience at BuildLoan where we are seeing many more clients who are very excited about building their home using modern materials, construction methods and features which can potentially provide huge reductions in energy usage.  Self and custom builders are generally very environmentally aware and they know that by building in this way, they can also reduce the environmental impact of their home, both during construction and its lifetime.
So, if your client wants to build a new home or improve an existing property with the planet (and cutting running costs) in mind, how will this affect the availability of mortgage funding?
The good news is that lenders are generally very happy to lend on properties which will have technology installed to cut running costs – heat pumps, mechanical ventilation and heat recovery systems, solar panels and solar thermal panels are popular options to include in a new property or renovation project and these won't usually cause any issues with getting a mortgage.
It is widely accepted that the concept of designing the house itself to limit the environmental impact of both building the house and living in it – know as "fabric first" – should be prioritised over the fitting of high-tech gadgets.  The use of modern methods of construction – often built off-site using volumetric construction methods and using combinations of timber and modern, highly efficient materials – will produce less harmful carbon during production than bricks and blocks and limit wastage during construction. Along with simple measures like high levels of insulation, these properties can be designed to easily incorporate "green technology".
Although mortgage lenders are generally very happy to lend on homes to be self-built using more modern and environmentally friendly superstructure systems, they still prefer the comfort of lending on houses with a brick or block exterior, although there is increasing acceptance of alternative cladding materials.  Where your client wants to use something other than brick, block or stone on the outside of their house, to maximise the chance of getting the mortgage agreed it's important to understand exactly what materials they plan to use and where possible get the full specifications and any certification to prove the product has been tested for durability.
At BuildStore, we have great relationships with the lenders we work with, and acceptance of "new" construction methods and innovation in product design, is always on our agenda.  Although more limited than for the most established construction types and materials, finance is certainly available for self builders to build an energy efficient home, and availability is likely to increase given the global desire to reduce the amount of energy we use and to move towards "net-zero" in terms of carbon emissions.